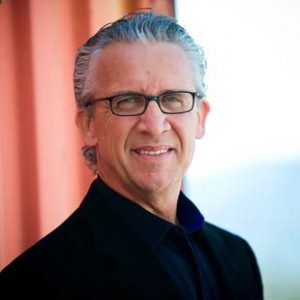 Bill Johnson, with his wife Beni, are the Senior Leaders of Bethel Church in Redding, California. Bill lives his life with the core values that God is good, nothing is impossible, the blood of Jesus paid for everything, and we are significant. He travels extensively throughout the world encouraging believers to bring the kingdom of heaven into their world and sphere of influence. Bill is also the author of a number of bestselling books including When Heaven Invades Earth and Hosting the Presence.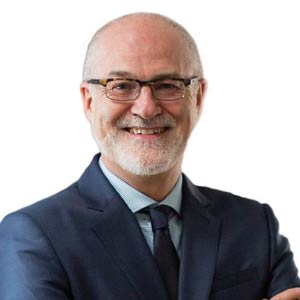 DR. JAMES W. GOLL is the President of God Encounters Ministries, formerly known as Encounters Network, and has founded numerous ministries including Prayer Storm and Women on the Frontlines. He is a member of the Harvest International Ministries apostolic team and an instructor in the Wagner Leadership Institute and Christian Leadership University. With great joy James has shared Jesus in more than 50 nations teaching and imparting the power of intercession, prophetic ministry, and life in the Spirit. James is the prolific author of numerous books including The Seer, The Lost Art of Intercession, The Coming Israel Awakening, Finding Hope, and the award winning The Lifestyle of a Prophet. He has recorded multiple classes with corresponding study guides and full curriculum kits. In the spirit of revival and reformation, James desires to facilitate unity in body of Christ by relationally networking with leaders of various denominational streams. His passion is to "win for the Lamb the rewards of His suffering." Praying for Israel is a burden of his heart, as Israel fulfills her role in the consummation of the ages.
James and Michal Ann were married for 32 years before her graduation to heaven in the fall of 2008. James has four adult children who are all married: Justin, GraceAnn, Tyler, and Rachel and a growing number of grandchildren. James makes his home in the rolling hills of Franklin, TN.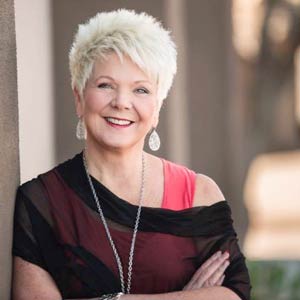 Patricia King is a respected apostolic minister of the gospel, successful business owner, and an inventive entrepreneur. She is an accomplished itinerant speaker, author, television host, media producer, and ministry network overseer who has given her life fully to Jesus Christ and to His Kingdom's advancement in the earth. She is the founder of Patricia King Ministries and co-founder of XPmedia.com.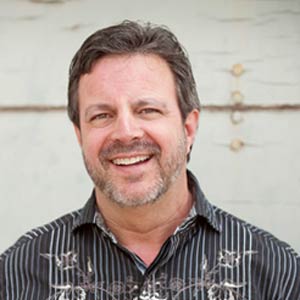 Kris Vallotton is the Senior Associate Leader of Bethel Church and cofounder of Bethel School of Supernatural Ministry (BSSM). Kris travels internationally training and equipping people to successfully fulfill their divine purpose. He's a bestselling author, having written more than a dozen books and training manuals to help prepare believers for life in the kingdom. He has a diverse background in business, counseling, consulting, pastoring and teaching, which gives him unique leadership insights and perspectives. Kris has a passion to use his experience and his prophetic gift to assist world leaders in achieving their goals and accomplishing their mission. He's the author of the popular blog, Kris Vallotton: Raw, Real & Relevant.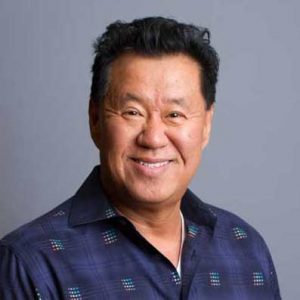 Ché Ahn and his wife, Sue, are the Founding Pastors of HRock Church in Pasadena, Calif. Ché is actively advancing the Kingdom of God through His love and His power across the nations. He is the founder of Harvest International Ministry and the International Chancellor of Wagner University.
In 1982 the Lord called Ché and Sue to move from Maryland to Los Angeles for a great revival.
They founded Harvest Rock Church in 1994, and the Lord confirmed His leading with a great outpouring of the Spirit. Nightly renewal meetings were held for 18 months and thousands of lives were radically transformed.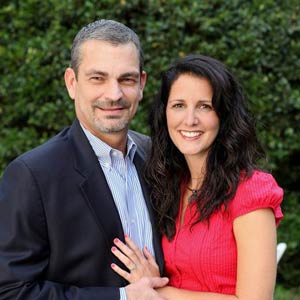 Johnny and Elizabeth Enlow are social reformers at heart, as well as international speakers and authors of The Seven Mountain Prophecy, The Seven Mountain Mantle, and Rainbow God. As ones focused on the reformation of the 7 primary areas of culture, they are spiritual mentors to many in Media, Arts and Entertainment, Government, Family, Religion, Economy, and Education. Their passion is to awaken our generation to the reality of the God of all of life, Who not only cares for our souls, but also has practical solutions to offer through His sons and daughters for every problem that exists in society.
Johnny is driven by a desire to help people see God as big and as good as he really is. He has a passion for breaking religious mindsets. He loves cheering for underdogs and bragging on God. You'll often hear him telling stories about his god-adventures while traveling to over 25 nations during his 20+ years of ministry.
He enjoys dates with his wife exploring southern California, conversations with his 4 daughters about the latest news, and a good iced-coffee. Johnny's been blessed with the opportunity to encourage government officials and presidents from many nations, as well as restore hope to countless people in impoverished areas through his prophetic gift.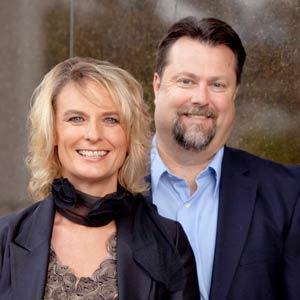 Mark Tubbs
One of my greatest privileges is to witness the hand of God in many places around the world.   The body of Christ is so glorious and powerful. I love being connected to others in the body. To this end, Harvest International Ministry has been an incredible blessing for me. My wife Ann and I served in a traditional denomination for over 10 years.  One of my greatest passions is to take people to the nations. I have discovered that the greatest spiritual training ground is undeveloped nations where the Spirit is releasing signs and wonders on a regular basis. I have taken many missions teams to other nations, and I will continue to organize these vital trips. You and your ministry team members can join us and be a part of the HIM ministry worldwide. I can also provide contacts and suggestions for any trips you would like to organize yourself.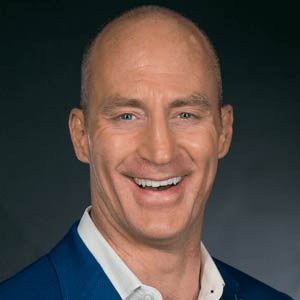 Robert Hotchkin
Minister, speaker, author and media host, Robert is the founder of Men on the Frontlines, and one of the core leaders of Patricia King Ministries. He hosts the weekly Heroes Arise broadcast, and is the guest host of Everlasting Love on GodTV.
Robert fervently believes every Christian is a miracle-working explosion of the Kingdom waiting to happen. His preaching, teaching, and ministry inspires believers to grab hold of their restored relationship with the Father through the finished work of the cross and walk the earth as Jesus did – destroying every work of darkness everywhere they go!
Robert is a passionate lover of Jesus Christ and that passion is truly contagious! He ministers with strong faith, releasing revelation, prophetic decrees, healings, miracles, and the love of God. He is a true carrier of the glory and revival. People have been healed, refreshed, set free, and empowered through his life. He believes for heaven to impact lives and regions everywhere he goes.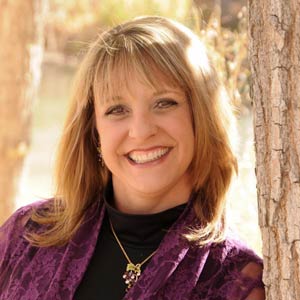 Rebecca Greenwood  is co-founder of Christian Harvest International and Strategic Prayer Action Network (SPAN). Rebecca Greenwood is co-founder and president of Christian Harvest International and Strategic Prayer Action Network (SPAN). Christian Harvest's main thrusts include prophecy, prophetic intercession, transformational spiritual warfare prayer, spiritual mapping, deliverance and teaching the word of God extensively in the many lands of the earth. Over the past 25 years, she has participated and led in spiritual warfare prayer journeys to over 25 countries and to many cities and locations throughout the United States in which measurable breakthroughs of transformation have been realized. While she loves to travel the world and partner with the Lord in touching people's lives, Rebecca's favorite and most cherished times are with her husband Greg and their three beautiful daughters: Kendall, Rebecca and Katie. They reside in Colorado Springs, Colo. She graduated with a Doctorate of Practical Ministry from Wagner Leadership Institute (now Wagner University), where she also serves as a core faculty member.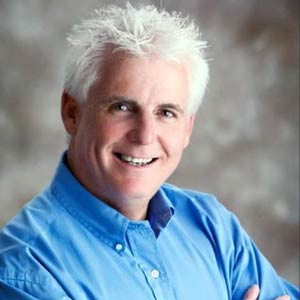 Robert Henderson is a global apostolic leader who operates in revelation and impartation. His teaching empowers the body of Christ to see the hidden truths of Scripture clearly and apply them for breakthrough results. Driven by a mandate to disciple nations through writing and speaking, Robert travels extensively around the globe, teaching on the apostolic, the Kingdom of God, the "Seven Mountains" and most notably, the Courts of Heaven. He has been married to Mary for 40 years. They have six children and five grandchildren. Together they are enjoying life in beautiful Midlothian, TX.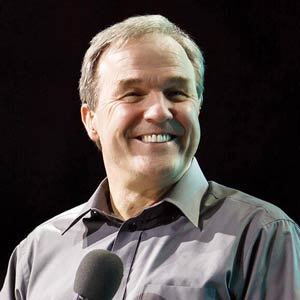 Mike Bickle is the director of the International House of Prayer Missions Base of Kansas City, an evangelical missions organization based on 24/7 prayer with worship that is engaged in many evangelistic and inner city outreaches along with multiple justice initiatives, planting houses of prayer, and training missionaries.
The International House of Prayer has continued in non-stop prayer led by worship teams since September 19,1999, and is committed to combining 24/7 prayers for justice with 24/7 works of justice. Around 1,500 people (staff members, students, interns) serve full-time on the missions base, investing fifty hours per week in the prayer room, classroom, and ministry outreaches. Mike is also the founder of the International House of Prayer University which includes a full-time Bible school, music school, and media school.
Mike is the author of several books including Passion for Jesus, Growing in the Prophetic, The Pleasures of Loving God, After God's Own Heart, and Prayers to Strengthen Your Inner Man. Mike's teaching emphasizes growing in passion for Jesus through intimacy with God, doing evangelism and missions work from the place of night and day prayer, and the end times.